Want to try something new?
Unsatisfied with the current difficulty missions me and some friends have been working on different modes/difficulties for Mass Effect 3s multiplayer portion. The mod I'm presenting today is
L4D Zombie Mode!
Disclaimer
: We did not earn any credits and a minimal amount of XP. Both of them have been modified to keep things fair, this is not a mod to boost your N7 ranking or farm credits like Firebase White: Geth Gold. The only reason it shows I received credits is because the host is the only player that can see how much credits are awarded per objective
Sorry I bugged out the links on my iPhone I'll fix when I get home:
My Zombie Mod Video
zHHk's instructional video
If you would like to see this implemented a simple

+1

is all we ask!
Stay tuned/subscribed for more mods in the future. zHHk is currently working on a Platinum mod which makes the Gold difficulty a lot harder. If you want a sneak peek you can check out his video
here
(includes commentary). I'll also be uploading some crazy footage from a Platinum game with insane amounts of Banshee's spawning in.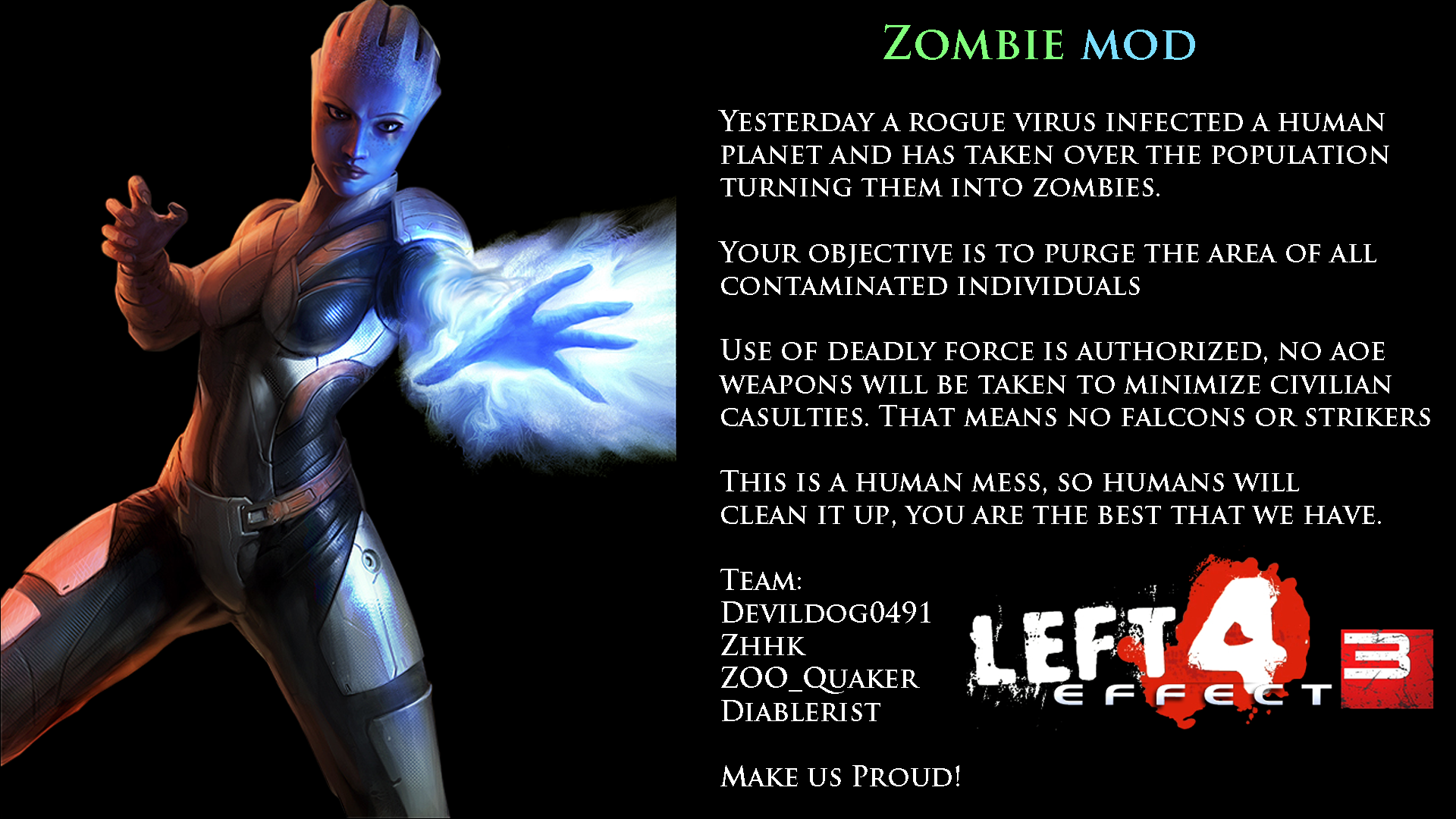 Edited by devildog0491, 02 May 2012 - 05:48 AM.