Cerberus continues to put pressure on our troops, hindering our fight against the Reapers. Our allies have committed their top military units to target Cerberus' most valuable assets: their Atlas Mechs.
Squad Goal:
Full extraction on any difficulty with all squad members as the same non-human race. Requires 2 or more players in squad.
Allied Goal:
Kill 600,000 Atlas Mechs on any map at any difficulty.

Special Circumstances
: Escort Drones travel speed reduced.

Squad Goal Success:
All squad members awarded a Commendation Pack.
Allied Goal Success:
All players awarded a Victory Pack.
EDIT: Male & Female quarians BOTH count as quarians. They are the same race so teams of male & female quarians are allowed.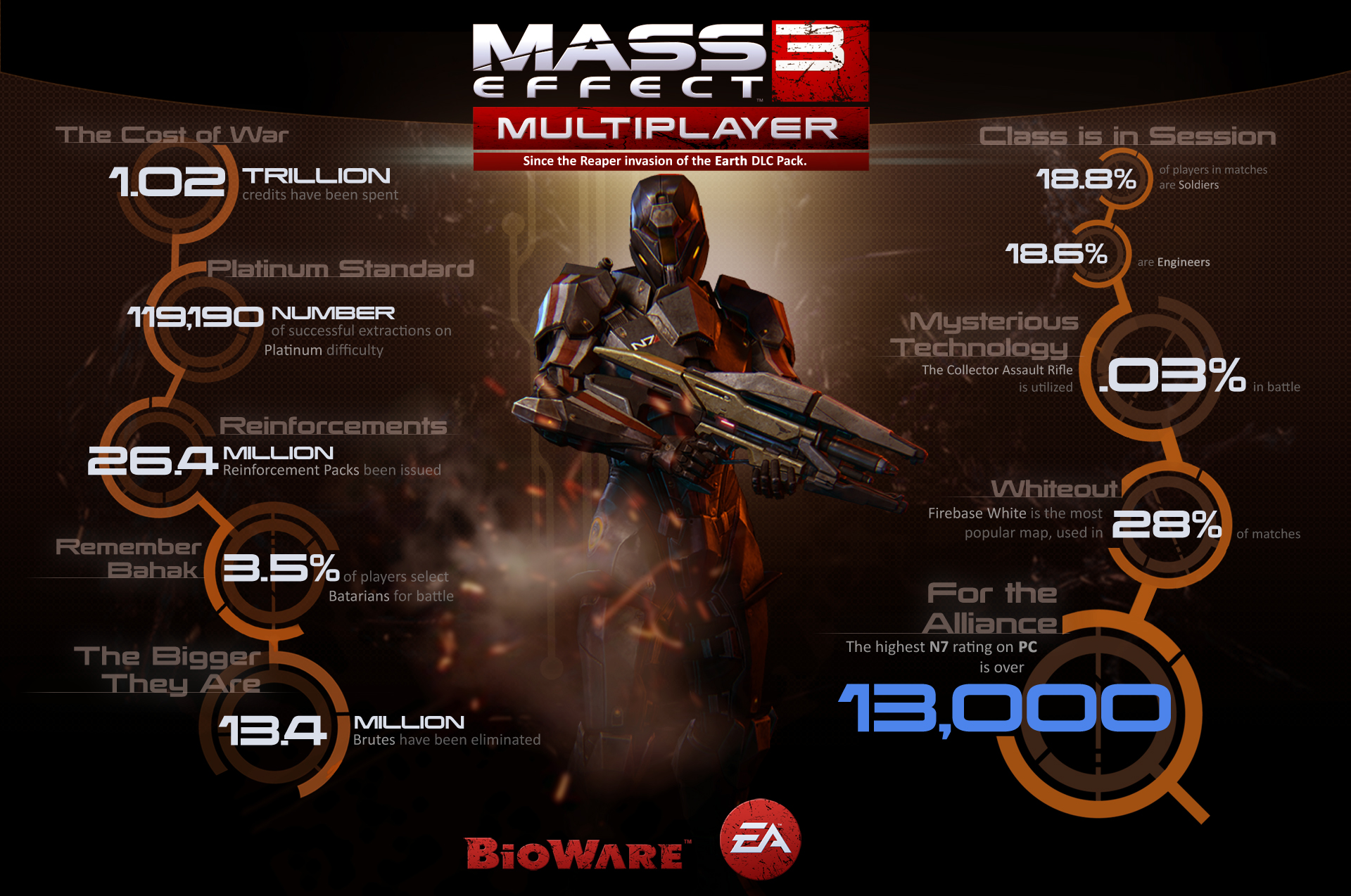 Edited by Chris Priestly, 25 September 2012 - 05:01 PM.