I figured there are so many folks out there (me being one of them) who wonder what Tali's face looks like, only to be disappointed (or relieved, for some of you) that her face was not revealed. I decided since I was gypped out of getting to see some quarian facial action (that sounds bad), considering the intense foreshadowing, I've decided to post (poorly made) pictures of just what I think her face SHOULD look like, and you are free to do the same.
This is what I think Tali and the Quarians look like.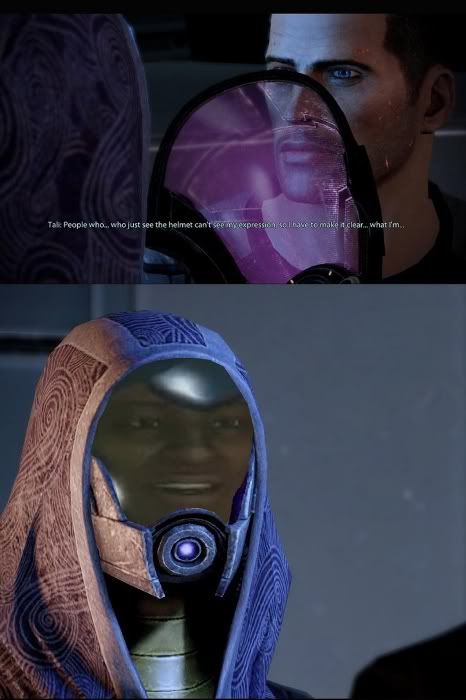 That is all.
Edited by binaryemperor, 03 February 2010 - 02:09 AM.